"Advance party for Eco-friendly auto parts, Kyungshin Cable Europe is now under construction."
In Serbia's Smederevska Palanka, with 61,534 square meters of land
Aiming to serve European clients
…
Planned to mass-produce eco-friendly automotive components in 2021
Plant in Serbia's Smederevska Palanka, which is scheduled for completion by November 1st, 2020.
Kyungshin Cable Europe is our new plant which is under construction aiming to supply environment-friendly automotive components to European automakers and battery suppliers.
The construction project after the ground-breaking ceremony, which was held in last May 27 and attended by the president of Serbia, Aleksandar Vucic, is almost exposing its outline this summer.
Kyungshin Cable Europe, which has started its business with a major investment of 20M euros and will hire 700 employees, has its supply of eco-friendly auto parts to prominent European automakers and Korean battery suppliers in coming March next year ahead through various projects, and will take the role of advance party of Kyungshin group, which is in the converting process in conformity with the trend of eco-friendly vehicles.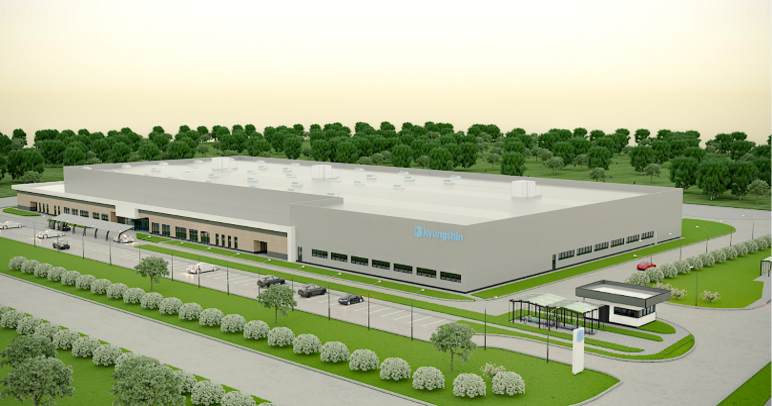 Aerial view after the completion of construction of Kyungshin Cable Europe.
Director JK Seo, who has lead the Serbian Task Force, expressed his expectation in the ground-breaking ceremony as below.
"I sincerely appreciate all of you giving me an opportunity to work together in Smederevska Palanka of Serbia."
"Kyungshin group has the history about fifty years in the automotive part industry as the best supplier mainly Hyundai and Kia motors.
And we have production facilities in global locations, in the countries of China, India, Honduras, Poland and so on.
For such a long time, we have been leading the specialized sector of electric and electronic motor parts with new and high technologies.
We are willing to put all the technologies and the know-how into the success of Kyungshin Cable Europe.
Kyungshin as a group, decided to challenge the upcoming new wave rather than settling for the current success. As you know, Electric Vehicle is the future of the automotive industry.
In order to challenge and take a success, Kyungshin Cable Europe is going to hire more than 700 new employees and make a new investment of 20 million euros."
"I'd like to suggest all of you, let's make Kyungshin Cable Europe the best case of the success which is achieved by the company and community together."